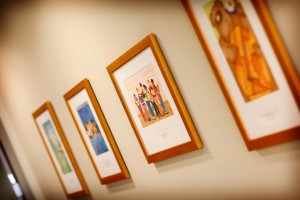 Pediatric Surgical Associates is dedicated to providing the best care to you and your child, and our office policies help us meet this goal.
Updated 04/2022
COVID-19 Clinic Policies:
– Additional siblings are NOT allowed to attend appointments
– Masks are required for all persons over age 3
– A maximum of TWO legal guardians are permitted to attend appointments
For all patients and/or the accompanying family member(s):
Within 5 days of the appointment,
if any of the following apply, you may not attend the appointment, and must call our office to reschedule:
1. Patient
or
accompanying family member have tested positive for COVID –
WITH OR WITHOUT symptoms
2. Have been directly exposed to a confirmed case of COVID.
3. Have ill symptoms such as fever, cough, diarrhea, vomiting or other symptoms of illness.
4. Have otherwise been instructed to quarantine in the 5 days before appointment.
Failure to comply with any of these policies will result in cancellation of the appointment upon arrival. Thank you for your cooperation and understanding.
Important information regarding scheduling and cancelling appointments.
Information about billing and insurance. If you have any questions please contact us.
This page describes Pediatric Surgical Associates' privacy policy in detail.
Here you will find Pediatric Surgical Associates' official non-discrimination policy and disability accommodation information.