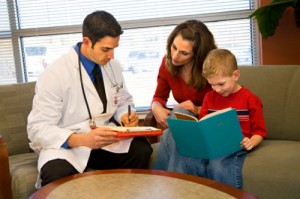 The physicians, nurse practitioners and nursing staff of Pediatric Surgical Associates are committed to providing our patients and their families with the most relevant patient educational material currently available. 
It is our belief that information is the key to understanding the clinical conditions that impact your child.  With this information, parents are better equipped to partner with us in treating their child's condition. 
As a start, we have provided educational information on the clinical issues listed below. 
Please contact us at (612) 813-8000 if you would like educational material on any other conditions.  We would be happy to provide this to you!