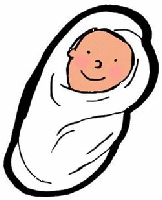 A circumcision is a procedure to surgically remove the foreskin from the penis.  This is most often done shortly after birth.  On infants less than 27 days old, circumcision can be done in the office.  Several methods are used to minimize discomfort and calm your baby during the procedure.  These may include LMX (a topical anesthetic cream), a marcaine / lidocaine injection, and a pacifier dipped in sweetened water.
The advantages of office-based circumcisions include greater convenience for the family, lower cost when compared to hospital-based circumcisions and access to surgeons who are specifically trained in this area.
If you would like to schedule an appointment or learn more about this important service, please call Pediatric Surgical Associates at 612-813-8000.